In 1974 the architect Charles Jencks asserts the END OF MODERNISM when the Pruitt-Igoe buildings are demolished. But this situation is similar in 2017. We can find the same idea in CLICHY-SOUS-BOIS, Paris.
images © JR. Les Bosquets Screenshots and color edited by Arquitectura Subalterna

If the 'Modulor' became an archetype for domestic practice, the 'Athens Charter' raised as a manifesto for excessive plans such as 'Plan Voisin', where architectural object takes on its most terrifying dimension towards human beings. This simplification of urban and habitable problems to what is strictly formal provokes that, after more than a half a century, living in Modern outskirts became an act of resistance against the depletion of social and spatial models.


The failure of Modern functionalism involves a challenge for programmatically split spaces. Whether urban and social relationships are so weak that they lack of precise narratives, the possibility of appropriation and reinterpretation will be nearby. Are not people of the outskirts, who are mostly youngsters, immigrants, unemployed, strictly playful agents standing in fight against civilizing programme of Modern city?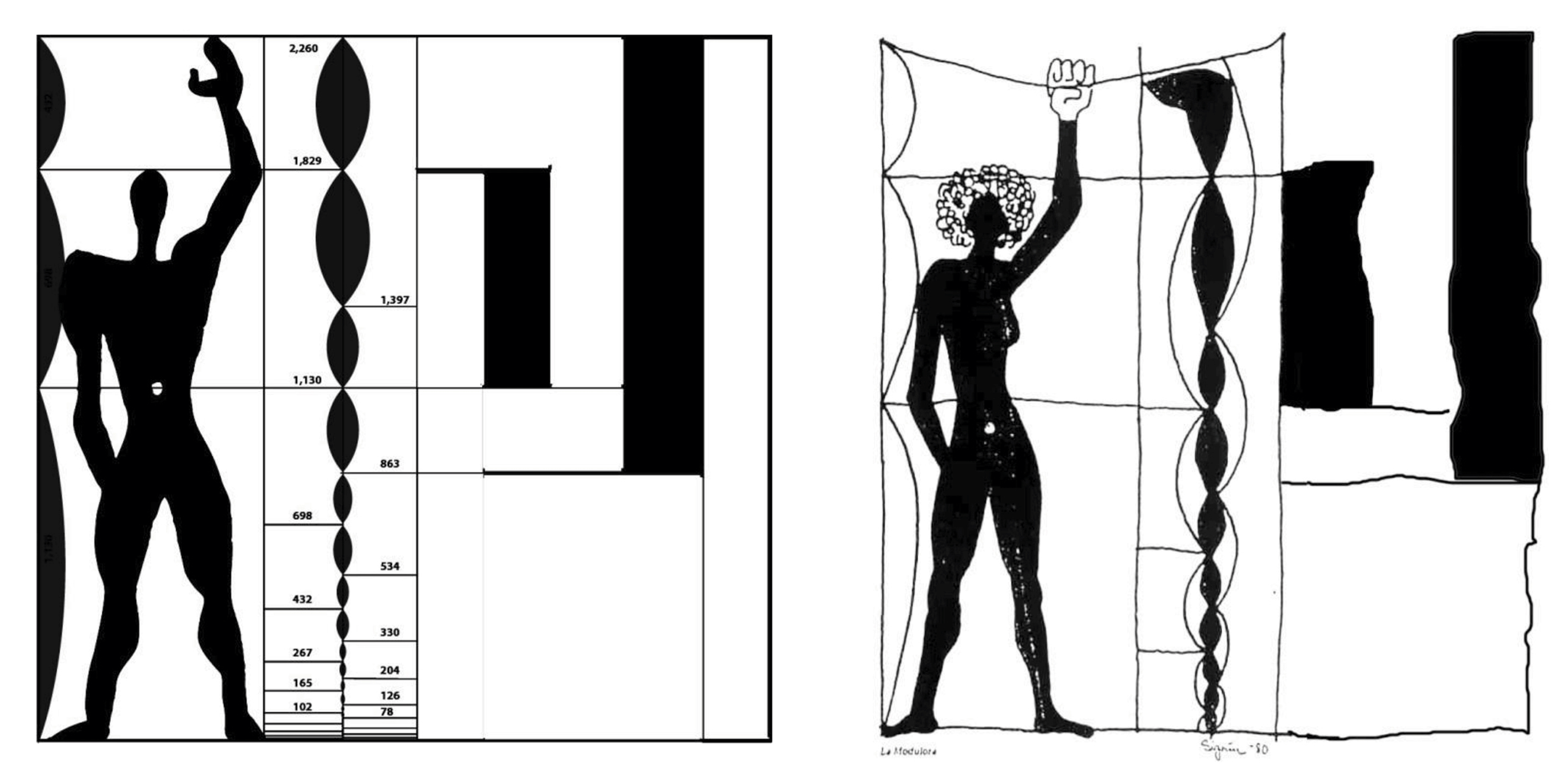 L: Le Corbusier's Modulor by Beton foundation R: Black-female Modulor by Nordiska kvinnors bygg- och planforum. GIF edition by Arquitectura Subalterna
images L: Clichy sous Bois first inhabitants R: Clichy sous Bois 2016

THE NEW INHABITANTS OF OUTSKIRTS, UNAWARE OF CULTURAL STANDARDS OF THE 'MODULOR' AND THE 'ATHENS CHARTER', SEEK CONSTANTLY FOR AN IDENTITY THROUGH THE TRANSFORMATION OF THE BUILT ENVIRONMENT. THEY UNDERSTAND DEVASTATED URBAN LANDSCAPE AS A NEW ARTIFICIAL NATURE TO DOMESTICATE AND CIVILISE.